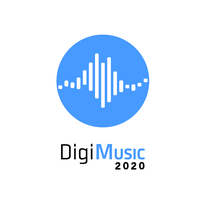 DigiBC is proud to announce the launch of DigiMusic 2020, a music composition challenge for high school students in British Columbia. The challenge is to create an original piece of music for one of four amazing video game or animated film clips taken from world-famous products that were made right here in BC.

This is an engaging creative opportunity that students, parents and teachers can access directly from the DigiMusic website. All worksheets and instructional guides are available at no cost. Additionally, the materials align with the BC school curriculum since they were developed in collaboration with professional music educators. DigiBC thanks the Province of British Columbia, Creative BC and Amplify BC for supporting this exciting province-wide challenge.

DigiMusic 2020 will run from April 16th to the end of May. The challenge invites young musicians and composers of all varieties to submit a musical score that is based around one of the four clips featured on the DigiMusic website. These have been provided without any audio or music, so the student composer can apply their own vision of enhancing the experience through music. Any genre is welcome, with the strict rule that the music be an exclusive score created specifically by students in grades 8-12 for the DigiMusic 2020 Challenge. Students may work individually or in a group of up to four people.
| | |
| --- | --- |
| NHL 20 | The NHL series is one of the most iconic and successful game franchises in video game history, developed right here in BC at Electronic Arts Vancouver. Can you compose music for this action-packed trailer and deliver hype to the audience? |
| The Last Kids on Earth | The Last Kids on Earth is an animated Netflix series produced by Atomic Cartoons in Vancouver. Surrounded by a zombie apocalypse and a monster invasion, a group of kids fight for their lives while trying to have a bit of fun. Can you write music for this exciting adventure of a lifetime? |
| Homeworld 3 | Homeworld 3 is an immersive real-time strategy game currently being developed by Vancouver's Blackbird Interactive. Explore the celestial depths while challenging yourself to invoke curiosity of what lies beyond the wormhole with your composition. |
| Dauntless | Dauntless is a co-operative action RPG on PC created by our friends at Phoenix Labs, an 80+ person studio in Burnaby. It's time to take on the Shattered Isles' biggest Behemoth, Torgadoro, whose fiery realm is deadly to those who dare get close. Try your hand at creating a piece that brings the excitement of a boss battle! |
The video game, animation and VFX sectors together make up the Creative Technology industry, and this is a vibrant and exciting place to build a career. With over 160 video game companies, and a similar number of animation and VFX studios in Victoria, Kelowna, Vancouver and beyond, the sector supports an estimated 15,000 talented creators in BC and is one of the leading creative technology clusters in the world.

Want to get involved? Check out our website for more information, download the materials, and sign up here: https://www.digibc.org/digimusic

DigiBC recognizes our funding partners, the Province of British Columbia, Creative BC, and Amplify BC. We would also like to thank our industry partners, EA Canada, Phoenix Labs, Blackbird Interactive and Atomic Cartoons.

Inquiries? education@digibc.org



---