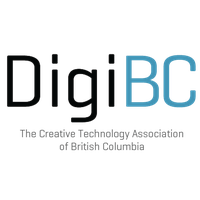 VANCOUVER, BC, November 3, 2023 - DigiBC, the Creative Technology Industry Association of British Columbia, is pleased to announce the appointments of Sarah Nathanson (COO & GC, Atomic Cartoons / Thunderbird Entertainment) as new Board Chair and Jeanne-Marie Owens (Advisor, Phoenix Labs) as Vice-Chair.
Having served four years as a director, Sarah takes over the position of chair from Jon Lutz. As COO of Thunderbird Entertainment Group, Sarah supports all divisions of the organization, including Atomic Cartoons and its unscripted group Great Pacific Media. She also serves as the company's general counsel, helping teams with IP development and production, licensing, and merchandise opportunities. Sarah is actively involved in advocating for the film and TV industry and sits on the board for the Canadian Media Producers Association, serving as its treasurer.
Jeanne-Marie, who is the current lead of the DigiBC Games Group, moves into the role of vice-chair after serving four years as a director. As COO at Phoenix Labs from 2014 to 2023, she managed the company's finance, IT, legal, facilities, HR, and recruiting divisions through a period of rapid organizational growth, and now supports the company as an advisor. Jeanne-Marie's efforts were critical to the development of the new Creative Technology Gallery at Science World, and she has been invited to speak internationally as a consultant and commentator on DE&I in the workplace.
Sarah and Jeanne-Marie will bring their extensive industry experience to bear in leading DigiBC's diverse and dynamic board of directors and guiding the organization in delivering on its mandate to evolve and support British Columbia's creative technology sector.
DigiBC is grateful to Jon Lutz for his dedicated service in sustaining the success of BC's creative technology industry during his six-year tenure as board chair. Jon oversaw the strategy development and execution of DigiBC's expansion into education, talent pipeline growth, and DE&I, along with maintaining the association's financial stability and continuing its commitment to government advocacy. Jon is stepping down to focus on his role as CFO/COO at House of How Games. He has served on DigiBC's board for almost 17 years and will continue as a director.

DigiBC's board membership reflects the broad spectrum of the creative technology industry in BC, with representatives from the animation, VFX, video game and immersive sectors. Members are based in the Okanagan, Lower Mainland and on Vancouver Island, and the gender balance of the board now sits at 54% male and 46% female.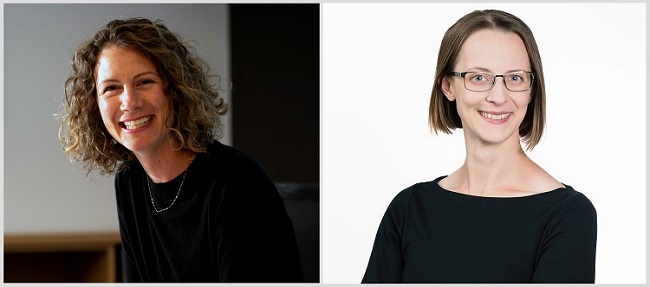 Sarah Nathanson & Jeanne-Marie Owens

================

About DigiBC
DigiBC is a not-for-profit association committed to accelerating the growth of British Columbia's creative technology industry to the benefit of current and future generations. From homegrown start-ups to globally recognized brands, its membership consists of companies across the video games/interactive, animation, visual effects, VR/AR/XR and virtual production sectors, along with technology enablers and service providers. DigiBC's work is focused on the four pillars of Jobs, Talent, Diversity and Community, bringing value to its members through government relations, education programming for future talent, community events and professional development training.
---