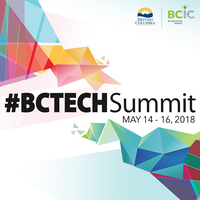 The #BCTECH Summit will host stakeholders from Vancouver's music and games industries for the first time to discuss the impact music has on video games and designing technology solutions. Creative BC, Secret Study, and Sound Diplomacy will lead the following initiatives with the support of Music BC, DigiBC, FACTOR, Government of Canada, and The Province of BC.

Music in Games: The Real Value is happening on May 15 at 12:30pm and the discussion will be around the value of music in gaming and how it can transform the user experience. Panelists include Mehdi Benkirane (Flip Ent), Gavin Johnson (Monstercat), Michael Ault (Psyonix), and Lori Cromwell (Ubisoft). Moderated by James Hursthouse (DigiBC Board Member). Attendance is limited to summit registrants.

Music in Games: The Future Essentials takes place on May 16 at 6:30pm at TELUS World of Science. This will explore the evolution of music and gaming and be targeted to artists, producers, and game developers. Top music and gaming experts will discuss the ins and outs of the music and games process, as well as the quest for music innovation in the gaming experience. Panelists include Ricardo Almeida (EA), John Morgan (Microsoft), Jacquelyn Dennett (Monstercat), George Sanger (The Fat Man), and Lori Cromwell (Ubisoft). Moderated by Mehdi Benkirane (Flip Ent). RSVP here.

The Music Cities Hackathon is a two-day event (May 13 & 14) where approximately 40 participants from different disciplines will come up with innovative ideas to create a stronger music ecosystem. The focus will be on how data can create a safe and sustainable night culture and economy. Professionals and students with backgrounds in music, programming, architecture, urban planning, creative industries, design, and science are encouraged to register and can apply here.

GirlsOnWax DJ Showcase
The #BCTECH Summit Afterparty takes place on May 16 at the TELUS World of Science. Curated by GirlsOnWax, summit attendees will have the chance to see the best of BC's female DJs. Things kick off at 7pm and you can purchase your ticket here.
In its third year, the #BCTECH Summit showcases BC's vibrant tech and innovation sectors and will host thousands of attendees to learn how technology is driving cross-industry growth and industry, and how companies are becoming leaders in data economy. For more information, visit bctechsummit.ca or www.musicbc.org

"We're excited to be engaged with the #BCTECH Summit and unlock partnership opportunities between B.C.'s music and technology industries. This is the first time we're actively involved in a solely technology-focused conference to examine the impact of music on technology. British Columbia is the third largest music market in Canada and is home to an abundance of diverse established and emerging musicians. With music playing a pivotal role in a tech experience, we look forward to discussing ways to help strengthen our relationships across both industries." - Alex Grigg, Executive Director, Music BC

"Technology is everywhere and is transforming all aspects of our lives. Musicians, like innovators, have long been at the forefront of societal change and efforts to improve the human experience, so we're thrilled to be working with Music BC to highlight the linkages between music, gaming, technology, and life." - Lindsay Chan, Director, #BCTECH Summit

ABOUT MUSIC BC
Music BC is a not-for-profit association serving the for-profit and non-profit music industry, including artists from all genres, industry professionals, service providers, studios, promoters, venues, festivals, producers, agents, managers and educational institutions.
ABOUT #BCTECH SUMMIT
The #BCTECH Summit is delivered in partnership by the Government of BC and the BC Innovation Council. As the largest technology conference in Western Canada, this two-day event showcases BC's vibrant tech industry, builds cross-sector opportunities for businesses, and explores the latest ideas and innovations that are fueling our local economy.
---